West Wales are the new British County and District Chess Champions, winning the Ward-Higgs trophy.
It's the first time that a Welsh team has won this event in its 95 year history.
The team has been undefeated in the last two years with a plus 17 score.
The team consisted of Martyn Griffiths, Russell Sherwood, Gareth Yeo, Andrew Gibbons, Adam Davies,
Fred Clough,Glyn Sinnett,and Ian Jones.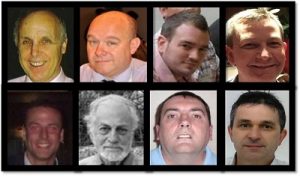 If you are interested in playing correspondence chess please e-mail leanthinker@hotmail.co.uk.