At the junior 4NCL competition held at Wokefield Park, Reading, on the 30 September and 1 October, the three Welsh Dragons teams all finished in the top half of the table.
Playing in the first division, Welsh Dragons Red – Hugo Fowler, Ifan Rathbone-Jones, Hiya Ray, Daniel Jaberansari and Aishwarya Lutchman Singh – came seventh out of twenty.
Welsh Dragons Blue – Neil Stevenson, Duncan MacDonald, Merlin Davies, Ashika Shahameeran, Johnathan Davies and Tom Davies – came seventh out of the 23 teams in division two. Welsh Dragons Green finished on the same match points, but were placed ninth. This team consisted of Caspian Fowler, Harrison Postans, Milo Davies, Bence Szakmany, Robert Goodwin and Ben Jaberansari.
Making his debut at the junior 4NCL, Bence Szakmany scored a perfect 5 wins from 5 games.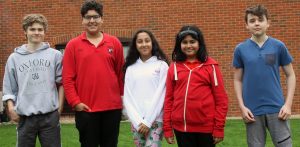 Welsh Dragons Red: Hugo Fowler, Ifan Rathbone-Jones, Hiya Ray, Daniel Jaberansari and Aishwarya Lutchman Singh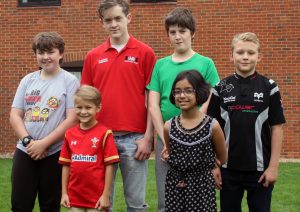 Welsh Dragons Blue: Neil Stevenson, Duncan MacDonald, Merlin Davies, Ashika Shahameeran, Johnathan Davies and Tom Davies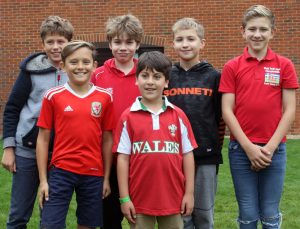 Welsh Dragons Green: Caspian Fowler, Harrison Postans, Milo Davies, Bence Szakmany, Robert Goodwin and Ben Jaberansari