The 2019 Welsh Championships were, once again, held at the Cardiff North Hotel.
Numbers were slightly down on previous years but this was understandable due to a clash with the World Seniors Championships taking place simultaneously in Rhodes.
The Championships were once again sponsored by "Wholesale Chess" and we thank them for their continued support of Welsh chess.
We also thank the controlling team of Peter Purland, Geoff Gammon and David Clayton for their work over the long weekend.
Prize winners are as follows:-
Championship
2019 Champion: Tim Kett
2nd = Thomas Brown, Jason Garcia, David Jameson, David Sands
Ladies, U21 and U18 Champion
Imogen Camp
Open Major
1st and winner of Tom Weston Memorial Shield Thomas Van Veelan
2nd = David Roberts, Charles Summers, Chris Timmins
Minor
1st and winner of John Bishop Memorial Shield Ryan Cheung
2nd Neil Stuart
3rd = Chris Peters and Marcel Vesz
Men's Welsh Champions 1955-1970
1955 Arthur S. Griffiths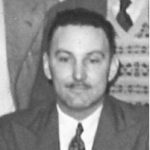 Born in Blackwood 20th May 1915. He died in 1996.
The first winner of the Welsh title was a strong county player but never won the county championship. In the 1955 event in Cardiff, a 6-player all-play-all, he lost to the favourite, George Moore, in the last round, but was too far ahead for this to have any effect on the result. Victory gave him entry to the British Championships which was held in Aberystwyth but he struggled to make any impression.
Arthur Griffiths was not the strongest player in Monmouthshire and when the county won the Stevenson Cup in 1950 he was down on Board 9. After the war he had joined Blackwood chess club and was their strongest player. He led the club to victory in the county league in 1948, 1950 and 1953 to 1956. He organised correspondence chess for the county between 1947 and 1954. In 1958 he retired from chess to concentrate on his upholstery business.
1956 Briant T Bourne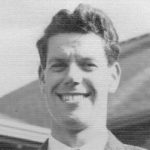 Born London 19.11.1927. Died 2015.
He joined the Aberystwyth club soon after the war whilst at the local university. The Welsh Championship was increased to 16 players and he remained unbeaten throughout. Soon after his victory he moved to Kent but returned to North Wales in 1976 and served as secretary of Bangor chess club and Chairman of the new Gwynedd League. He won the Gwynedd individual championships several times.
Briant Bourne played for many clubs including Aberystwyth where he was made a Life Member, and Neath where he led them to victory in the West Wales League.
1957 Michael E. Wise and Grahame F. O. Barnard
Michael E. Wise
Michael Wise was the reigning East Glamorgan champion when he played in the Welsh Championships. He drew his game with his co-winner but both players won all other games.
He was playing for Surrey in 1946 and during his short time in Wales played for Cardiff chess club leading them to the Challenge Cup title in 1957, but very little is known about this player.
Grahame F. O. Barnard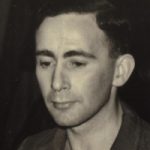 Born in Machen 1923 died Cardiff 2014.
Grahame Barnard played several more times in the Welsh Championships but his highest finish apart from 1957 was joint second in 1964.
He had developed his chess skills whilst stationed in Sri Lanka during the war and studied a chess book by Hoffer. He played for Inland Revenue and North Cardiff. He rose to prominence after the war, finishing second in the 1951 South Wales Chess Association Championship, and losing the final of the same event in 1954. He won the only Championship held for the short-lived Cardiff Chess Association and won the East Glamorgan title in 1954 and 1959. He became the first secretary of the new Welsh Chess Union but stood down after the inaugural year.
1958 Brian V. Douthwaite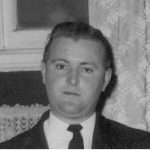 Born Cardiff 1931. Died Mexico 2006.
He won the Welsh title at the first attempt despite a loss in round one, winning all his remaining games.
Brian Douthwaite joined Cardiff chess club as a teenager. At the time he won the Welsh title he was playing for Blaina and helped that club win the county championship 1957-1959. He was County champion of Monmouthshire 1958 and of West Wales in 1960. He was also awarded life membership of Aberystwyth Chess Club.
After emigrating to Canada he won the Canadian Correspondence Chess Championships.
1959 Donald A. Curtis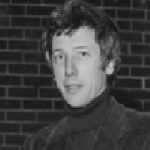 Born 16.10.1935 Cardiff.
Donald Curtis had been runner-up in the Welsh Championship of 1958. In order to win the title outright in 1959 he had to draw with Colin Gilbert in the last round. He was awarded a very large silver cup and it appears that this was the annual trophy awarded to the competition winner which was later replaced by the Golding Trophy.
He had learnt the game by watching others play and picked up an understanding of the finer points from G. P. Moore of North Cardiff chess club (later Welsh champion). He won the Welsh Junior Open title in 1953. Curtis won the East Glamorgan title in 1960. After winning that Championship he moved to Leighton Buzzard where he was Secretary of Bletchley chess club. He won the Bedfordshire county championship in 1969.
1960 Pat J. Bennett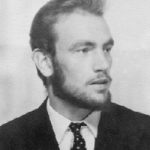 Born 1942.
He became the first teenager to win the Welsh title and lost only in the last round. At the time of his win he was still eligible for the Under 18 event. He won the Monmouthshire Under 18 Championships in 1958 and shared the Welsh under 18 title, repeating this feat the following year.
Pat Bennett lived in Newport and was a student at St. Illtyd College, Cardiff. He played many times in the Welsh Glorney Cup team between 1958 and 1960.
1961 Pat J. Bennett and John D. Mills
The first Welsh Championship in the Park Hotel, Cardiff saw qualified congress controllers for the first time and an increase in the sixe of the event to a maximum of 32 players. Both winners were unbeaten and drew their individual encounter. Bennett won the play-off for British Championship selection.
John D. Mills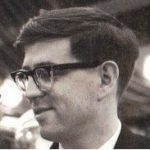 Born Plymouth 14.12.1935 Died 2017.
Always a high finisher in the Welsh Championships, John Mills, was one of the runners-up in 1964.
He managed the Union team in the early 1960s and later sat on the first WCU Junior Committee; acted as Match Captain for East Glamorgan 1961-3 and 1969-70. He was a member of Pontypridd and later Cardiff chess clubs. He won the East Glamorgan Championship in 1963 and was twice winner of Cardiff Club Championship in 1963 (shared) and 1970. He was Team Manager at the 1972 Olympiad in Skopje.
1962 Arthur O. Jones and Wesley D. Newcombe
This was the first Welsh Championship at which the Henry Golding Board was presented.
Arthur O. Jones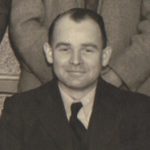 Born 4.11.1913 Gorseinon. Died 1971 Glamorgan
A very popular undefeated winner. He was also runner-up in 1964. Arthur Jones had been the leading player in West Wales for many years.
A member of Gorseinon-Cwmamman which won the South Wales Challenge Cup in 1950 and the Swansea chess club which won the Welsh Challenge Cup in 1960 and 1962. He was undefeated in winning the title. He won the South Wales Championship of 1949 and the West Wales county championship in 1937, 1938, 1939 (shared) and 1962. He dominated Swansea club and won their championship five time between 1954 and 1961.
Wesley D. Newcombe
Born 1935 Bridgend.
Having finished last in the 1958 Championships it was a surprise that Wesley Newcombe shared the title. He lost in the first round but won all his remaining games.
He was brought up in Pontypridd but after University moved to Newcastle.
1963 George P. Moore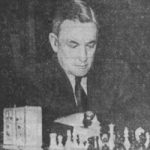 Born 19.12.1903 Wrexham. Died 1973 Cardiff.
Another popular winner. George Moore at 59 was the oldest player to win the Welsh title.
He had won the South Wales Chess Association Championship in 1931 and was runner-up in first Welsh Championship.
He won the Monmouthshire Championship whilst playing for Newport in 1955 and the East Glamorgan title the same year.
He played for Cardiff where he won the Cardiff Club Championship 1949 and 1951 and was later member of North Cardiff club.
He was Chairman of East Glamorgan League 1966-1970.
1964 Graham H. Chesters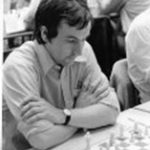 Born.10.10.1944 in Crewe.
He qualified for the Welsh Championships as a student at Swansea University.
A very talented junior player, he won the Cheshire Under 18 Championships in 1959 and 1961 and shared the 1959 British Under 15 Championships with the 1965 Welsh Championship winner, Ian Reynolds.
He won the British Seniors' title in 2013.
1965 David Ian Wishart Reynolds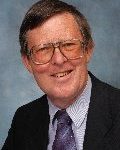 Born c. 1942.
Another talented university student studying at Aberystwyth.
He won the Welsh Championships in his only appearance.
He qualified to play in the British Championships in 1966 and did not play in that event again until 2009.
1966 David John Sully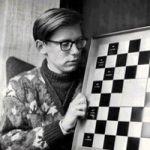 Born 29 June 1947 Cardiff.
A member of a very talented Cardiff High School team, he graduated to an experimental Cardiff Under 23s side which not only won the East Glamorgan League at the first attempt but went on, led by Sully, to win the Welsh Challenge Cup in 1965. In that year he also played Board One for the Welsh Glorney Cup team.
He had been runner-up in the 1964 Welsh Championships so his success at Rhyl a year later did not come as a surprise. In 1979 he again shared the title with John Trevelyan.
He was East Glamorgan champion 1976 and 1981 (joint).
1967 Colin Gilbert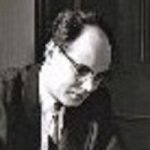 Born 1932. Died 2017.
Colin Gilbert had played in the 1960 Welsh Championships but did not play again until 1967.
Acknowledged as one of Wales' elite players, many thought with the advent of youth that he had missed his chance, so his success was loudly applauded. His only draw was in an early round against a very young Howard Williams.
He played all his chess in Monmouthshire being a member of Blaina, Blackwood, Newport and Cwmbran chess clubs, winning many league titles and usually playing on top board.
He was Monmouthshire Junior County Champion in 1948 and 1949 and won the senior title in 1960, 1961, 1962 (shared), 1963, 1965 (shared), 1968 and 1969 (shared).
1968 Arthur Howard Williams and Mikhail Gavrilovic
Arthur Howard Williams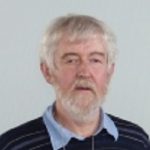 Born 11 June 1950.
Despite being only 17 years of age there was no shock that Howard shared the Welsh Championship title.
Still a pupil of Cowbridge Grammar School, he won the Welsh Under 14 (1964) and Under 15 Championships (1965) and had shared the British Under 16 Championships two years earlier (1966).
He made his debut with the Welsh Glorney Cup team in 1965 and was their top board 1967 and 1968.
He beat his co-title winner in the last round to share the Welsh Championship.
Mikhail Gavrilovic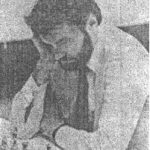 Born Belgrade August 1941.
Gavrilovic developed his game when his family moved to Dusseldorf. He won the club's junior championship and moved to Britain initially to study electrical engineering in Glasgow. Five years later he moved to work in Cardiff
Gavrilovic captained the Welsh team at Skopje 1972. He led the Monmouthshire county team and was for a while Chairman of that Association 1970-2.
Winning or sharing the title for three years in a row clearly illustrates the strength of his play.
1969 Mikhail Gavrilovic
1970 Mikhail Gavrilovic and Graham H. Chesters
Graham Chesters had returned to Swansea University and lost only to Gavrilovic in round 4.
He in turn lost to David James who should have won the title but lost the last two rounds.
Men's Welsh Champions 1971-Present Day
Women's Welsh Champions 1955-Present Day
Welsh U-21 Champions 2011 – Present Day